Zombie with a Shotgun Video Game Campaign Link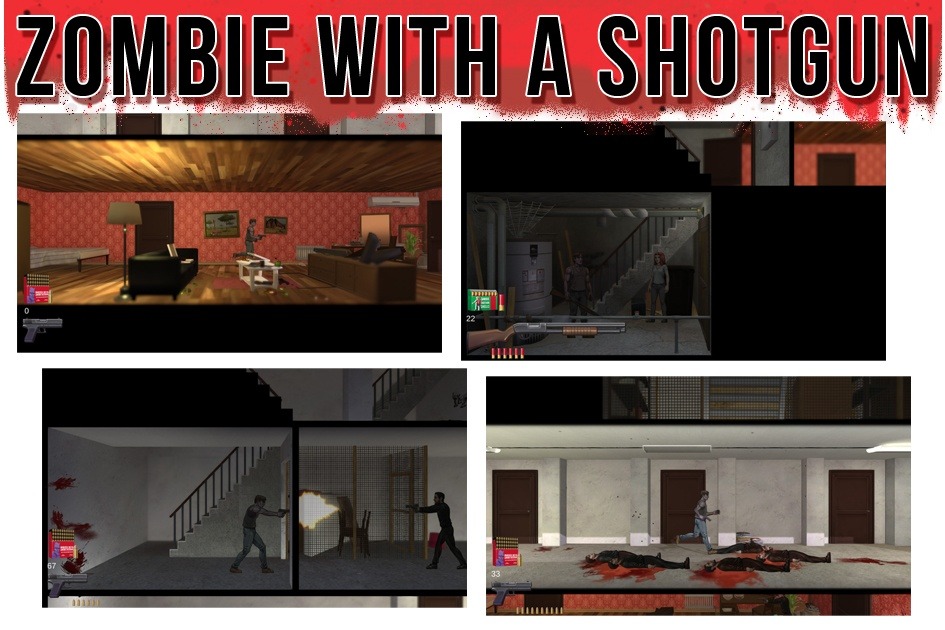 Zombie with a Shotgun is an independent feature-length adaptation of writer/director Hilton Ariel Ruiz's web-series and comic of the same name.

WITH YOUR AWESOME HELP WE WOULD LIKE TO RAISE MONEY TO RELEASE....
ZOMBIE WITH A SHOTGUN THE VIDEO GAME!!!!!!

Zombie with a Shotgun is going to be that zombie GAME where all the rules we know about zombie GAMES go right out the window.​

Zombie with a Shotgun Video Game Trailer

It begins:
You're getting chased! Quickly you hurry through the front door of an old apartment complex.
For a second you think you're safe, but better think again! Accomplices to the ones that are after you are already inside, hiding in the dank hallway for you to show up.
You have a room here, where you have your belongings. You left the apartment-key on the dresser so get to your place , pick up that key and lock the door behind you!
You pull a tucked away handgun and prepare to face your enemies.

GAME ON!!!

Shoot down the bad guys, pick up some weapons, pet and rescue some rabbits and be careful around all those zombies roaming 'round the dark. They're hungry!...

Feel like wasting ammo? Blast away your enemies, cupboards, chairs, vases, and whatever else gets in the way! Though some things may be better left alone as they'll keep you covered from enemy fire - at least a little while.


Main Character Aaron's development/degeneration through the game & NPCs with Zombies, Goons and Rabbits to pet.

(the characters so far)

Weapons to be used:

Please help us and got o our campaign ~ Zombie with a Shotgun Video Game Campaign Link

Thank You!